What it's about:
The fifth and final book in the Others series, this book follows the paring down of human civilization and the small factors that help the Elders decide how much human they really want to keep in Thaisia. Meg, Simon, and the beloved cast of terra indigene and human packs in and around the Lakeside Courtyard must deal with a threat much closer to hearth and home than they ever have before--and how they react will impact the entire world.
What I thought:
I completely and utterly adore this series, and this last book was no exception. The Others of the Lakeside Courtyard have become some of my favorite characters of all time, and the way they learn to deal with and adapt for the "good" humans just makes me so happy. The characters have evolved in more ways than one and they and the story are just written *so well* that it feels like this could be a real world with real consequences.
I don't want to go too far without a spoiler warning, but if you are at all interested in reading a fantastic urban fantasy of the shifter vein, give this series a try. It has become one of my favorites and now holds a prized spot on my bookshelves!
Spoilers follow, because I can't help but mention some of my favorite parts.
Meg yells at the Elders in the Courtyard for being rude puppies and demanding wolf cookies.
The Wolves catching a giant turkey for the human pack, and delivering it still warm, resulting in:
The Human/Wolf potluck dinner and:
SKIPPY CHANGING TO PARTIAL HUMAN FORM SO HE CAN GO AND MISS TWYLA ACTING LIKE IT'S PERFECTLY NORMAL SO HE CAN BE INCLUDED AND HAVE DINNER AT THE TABLE LIKE EVERYONE ELSE.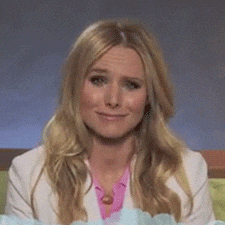 I have to stop reading on the train.
Rating: 5 stars.